Facilitating government to operate mobile courts for Tobacco Control Law violation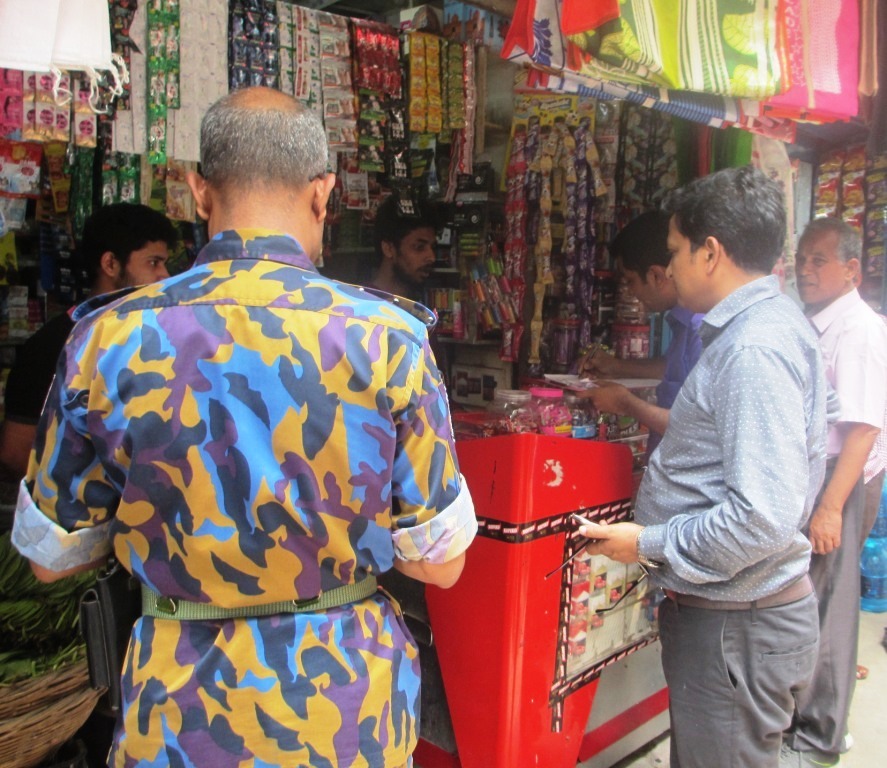 On 10 April'2019, a mobile court was operated by the Zonal Executive Officer of DNCC, Zone-5 (Deputy Secretary) and Executive Magistrate Mir Nahid Ahsan to stop illegal advertising of tobacco companies at Agargaon Sher-e Bangla Nagar, Shyamoli and Rayer Bazar area. The mobile court destroyed the cigarette showcase of Haqqani Store and Rahima Tea Store and fined six thousand taka (6000/-) to two stores. On the other hand, the Executive Magistrate destroyed display box of 20 small and big points of sale at Agargoan and 10 point of sale at Jafrabad, Boishakhi mela field. It is noted that Dhaka Ahsania Mission's Tobacco Control Project Media Manager, Wali Noman and Project Officer, Audut Rahman Imon presented there during the mobile court operation.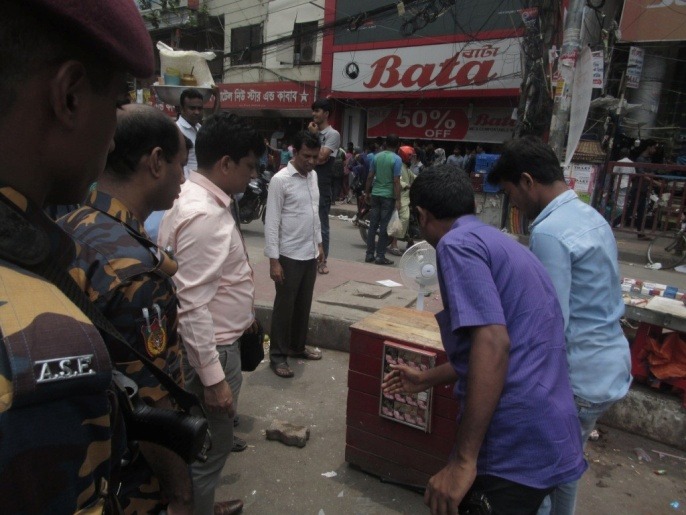 On 26 June'19, Wednesday, another mobile court has been conducted by Zonal Executive Officer and Executive Magistrate Mr. Mir Nahid Ahsan, Zone-5, Dhaka North City Corporation. The mobile court was operated in Farmgate area. Executive Magistrate and his team destroyed 40 advertisements made with empty packets of Benson and Hedges (a product of British American Tobacco) there. Also, the Executive Magistrate fined Kasturi chayanir Restaurant & Chinese and Kashundi Restaurant in Farmgate area BDT 2000/- for the absence of "No Smoking" signage according to the law. Mr. Abdul Khaleq Majumdar, Health Inspector, Zone- 5, Dhaka North City Corporation was present and provide support in the mobile court. DAM Tobacco Control Project team was also present there.